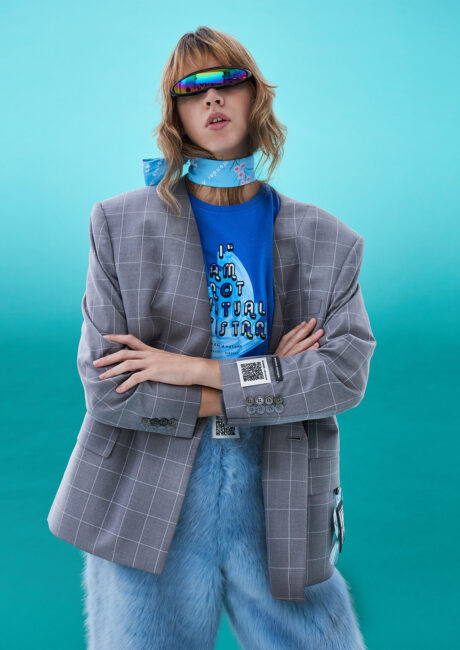 SHOPPING AREA

@ VIENNA FASHION WEEK


13.09-16.09.2023
Instagram: @wonder_anatomie
Picture Credit © WONDER ANATOMIE
WONDER ANATOMIE is the brainchild of designer Chalermkiat Khatikasemlert, who draws inspiration from, as the label's name suggests, the wonders of the anatomy.
From a young age, Chalermkiat – or Pop – as he is affectionately known, has always been fascinated by the complexity of the anatomy, both animal and human, and finds it ironic that something so wondrous that supports life, can be so commonly thought of as morbid.
Pop seeks to change this mindset by incorporating this otherwise macabre idea into his designs – the result of which is a splendid mash up of bold and vivid prints on classic cuts and fabrics.
A graduate in Fashion Design from the prestigious Institut Francais de la Mode (IFM) in Paris, Pop derives new ideas for designs from his love of travel -from specially curated exhibitions in museums, to that queer store in the corner street selling knick knacks, to a long forgotten book on taxidermy in an old library or used bookstore collecting dust on a shelf.
During his studies at IFM, Pop scored a much coveted apprenticeship at La Maison Martin Margiela, and was winner of the Fashion Grand Prix in Japan in 2007.
Starting out with mostly black pieces, Pop has, in recent times, been experimenting with loud and vibrant colors. To ensure that the vision he has for his designs are accurately translated onto his pieces, Pop does everything by his own hand – from the 3D pop up details to the digital printing on his fabrics to the laser cut outs on his acrylic accessories.
Each collection in WONDER ANATOMIE experiments with different materials, elements of design and textures, and features different silhouettes in its pieces – each collection conveying a different message but always based on the notion of "wearable real LIFE" – in all aspects of the word. WONDER ANATOMIE has apparel and accessories lines for the bold man and woman.