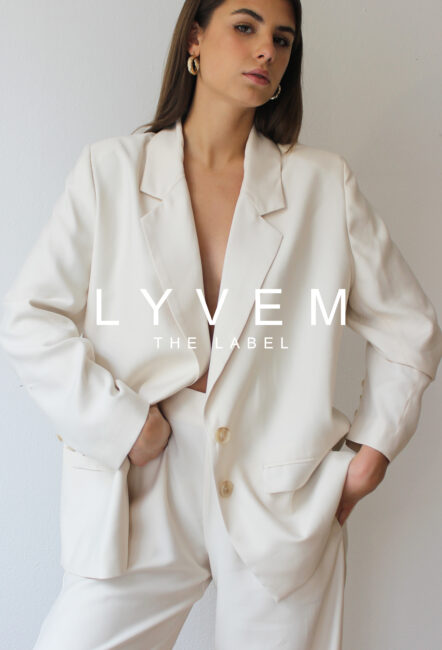 12.09.2023 / 20:00
PRESENTED BY MISSION AUSTRIA
SHOPPING AREA @ VIENNA FASHION WEEK
13.09-16.09.2023
Rainerstraße 17
4910 Ried im Innkreis
Austria
LYVEM is a young fashion label from Austria, which focuses on ready-to-wear fashion for women. Our fashion should be timeless, so we focus on simple cuts and a clear line for an Effortless Chic.
The goal of our label is to create many non-seasonal pieces, in addition to some trendy pieces and statement pieces. Trends do flow into the collections, but they are not determined by them. Our intention is that our pieces can be worn in many different ways with all the pieces in the collection. We also want to offer essentials that should exist in every wardrobe. We place great emphasis on quality, transparency and fair conditions in the production of our pieces. The production takes place in Europe.
Sustainability is a topic that is particularly important to us. We strive to make every one of our processes, resources and materials increasingly sustainable. We position ourselves against the fast pace of the fashion industry and want our customers to enjoy their favorite pieces as long as possible. For this reason, we select materials and fabrics with a high quality and long durability. Because of our many timeless designs, our customers can wear our fashion often and for a long time. We create only a few designs per season in limited edition.