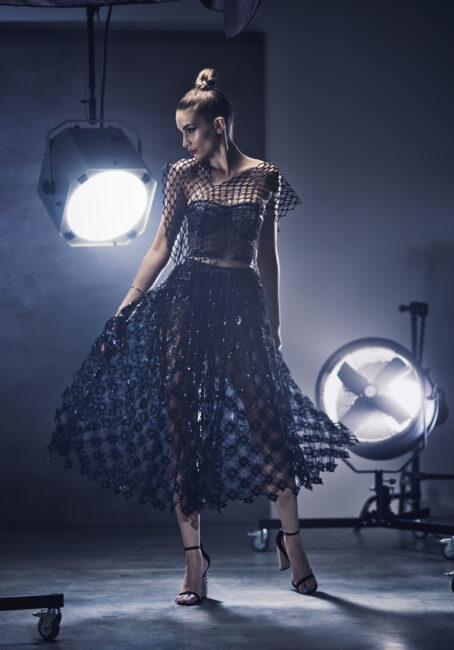 SHOPPING AREA @ VIENNA FASHION WEEK
13.09-16.09.2023
Picture Credit © Martin Fridner
Amazing debut of a Slovak fashion designer Jana Gavalcova at MQ VIENNA FASHION WEEK 23.
Jana's design has different features. Collection True Blue is inspired by folklore, line ready-to-wear represents classical city fashion of serial production. Typical feature of Jana's designer work are unique single pieces with handcrafted work out details.
Jana Gavalcova has been successfully presenting her own label since 2005 on Slovak as well as international stages. One of the biggest local successes was a part of her True Blue collection being exhibited at Slovak National Museum and her work having contributed to registering of blue print to UNESCO.
Jana introduces a variety of her designs and styles at MQ VIENNA FASHION WEEK 23 to present herself in her wholeness. Her focus is on woman in her full beauty. The beauty, which shows all her features being irresistable covered in her mystery, softness contrasts the power. Past influences the present moment which creates her future. A woman wearing her dress and skirts as a message for future women.
Jana's collection is full of structure an colours, often combined with a classical black. Designer supports not wasting and sustainability in fashion. Lots of her designs are created from fonts.